Testimonials & Credits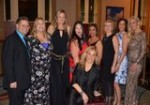 AHIP Symposium 2019
I had the pleasure of working with Kerry at the 2019 Symposium for the Association of Hearing Instrument Practitioners of Ontario (AHIP). For the last few years, as editor-in-chief of our association's publication The Signal, I oversaw capturing photos from the event. This year, our board of directors decided to hire a professional, and I'm glad we did! She took fantastic photos of everything and I've had more photos to sort through than ever before. Not only does she have a great eye for that perfect picture, but she has the creativity to stage some unique memories. Once I uploaded the photos to the AHIP Facebook page, we've had more comments, shares and likes than ever before from those photos. If you're looking for a photographer for your event, I would recommend you look for Kerry! Chris Arnold Editor-in-Chief & Treasurer Association of Hearing Instrument Practitioners of Ontario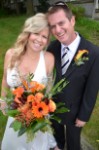 Dale & Barry's Wedding
Kerry-you take beautiful photos. You were an absolutely perfect addition to our special day. These pictures speak for themselves. I would hire you again in a heartbeat!!!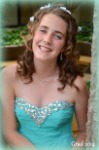 Shannon's Grad
Kerry is wonderful to work with. She brings out the best in people, young and old alike. She manages to get "that shot" every time we take pictures together. Kerry always finds unique locations and tailors the shoot to suit her subjects. Shannon's Mom - Lyn Sweet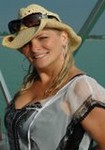 Shelly Rastin - Country Snger
Shelly Rastin, Country SingerI must say, I've never worked with a more creative and think outside the box photographer then Kerry Belliveau. She and her camera have captured so many of my emotions, thoughts and movements just so that when I look back on past shows, her pictures bring me back to state I was in during my life at that time and on that day of my performance. She not only tells the story of the event but also the story of the artist at the time of the event. A beautiful photographer and even more beautiful person…I give you Kerry from Kerry's Klips.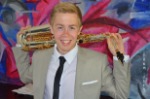 The Mellon Family, Grad x2
Kerry puts her heart and her soul into her photography - like every other aspect of her life. I couldn't have been happier with my children's Grad photos. Thank you again, Kerry! You are one very talented lady!

Michael Diebold
Michael Diebold, Contessa's Elite Master Hairstylist Finalist...being written! :)

Janette & Family
Janette Hewitt & FamilyWe had the best time at our photo shoot !! Kerry you made everyone feel so comfortable and relaxed...even those of us who hate to have our pictures taken!! We look forward to our next family shoot...adding new members..new memories. Thanks Kerry for everything!

The Whitlaw Family
The Whitlaw Family...Kerry took our family pictures last fall and we had a great time! She had lots of energy and took alot of amazing shots. She had visited the area before we went to get a feel of what would be the right spots. She showed alot of enthusiasm and had great energy and patience with my children (and my dog). And they enjoyed her. We ended up with alot of great pictures, many now displayed around our home. The quality of the pictures shows how much time and effort Kerry puts into every shot. Kerry's passion for photography is very obvious, its more than just a pastime for her. Thank you Kerry for giving us memories to look back on. S Whitlaw & Family.Scroll down with tab on left

Kira-Jade
Kira-Jade Country Singer (and model) (and actress!) I am so proud to be using Kerry as my official photographer at Sarnia's Bayfest this summer where I will be opening for Tim McGraw. I have all the confidence in the world that Kerry will look beyond the lens and see the truly life changing event that is going on behind it and capture it in her own unique, heartfelt way. As a model I have had the chance to work with fashion photographers in both Toronto and Tokyo, but none have made me feel as comfortable and secure in front of a camera as Kerry has. She brought out the real me in her pictures, and captured a sparkle that no one else has ever achieved. On top of being a talented photographer Kerry is a spectacular woman who's warmth just draws you in, and calm countenance just seems to bring peace to whatever surrounding she is in. I am so blessed to have been able to work with her and call her friend.

The 88's
Ian Smith - Lead Singer - The 88'sHaving been involved in the local music scene for many years, I have seen my share of photographs of many artists. When I met Kerry Belliveau she told me she was a photographer, so I took a look at her web-site. I was so impressed by the quality of her work that I asked her if she would be interested in taking some photographs of The 88's. She came to our shows and took terrific shots that we have used on our web-site. Other bands/artists have asked me who took the photographs and I was very confident and happy to tell them Kerry Belliveau !!! I feel Kerry does great work and is virtually invisible whilst working on and around the stage during a show.Her great personality and her photographic skills make her a joy to work with anytime......Ian Smith - The 88's

Erin Gabriel - Graduation with a Twist Shoot.
Erin Gabriel - Graduation with a Twist To some people the heart of photography is in a photoshoot with an international, not to mention beautiful model, traveling the world and along the way finding the small worlds that are some of the most beautiful places- we're just too busy to see them. The experience of being with best friends and some how turning it into a photo shoot with downtown being our playground while not even knowing it, making memories to last a lifetime, sitting front row at a sports event and catching the perfect shot with little effort but still feel the passion in the game, or even simply enough, standing in the garden for hours right after it's rained, trying to get the perfect picture of the raindrop on the leaf. For my Aunt Kerry all of these apply, and I am SO blessed to have her in my life. She has taught me the most important lesson in my life, putting it simply as "free to be me". She's taught me how to just be myself and not care what other people think. Without that I don't think I could be the person I am today. She has a free and beautiful spirit and it shines through in her photography. I love her more than words can explain, and if you didn't guess Aunt Kerry... You Got Game Baby!!!Love Squirt #1 xoxoxo X infinity!!

Graduation with a Twist Shoot
Tammy Vaillancourt - Parent - Graduation with a Twist 2009The colours and lighting are impressive. The focus and photos are real and intense. Beautiful.

All about the Music
What are we without Music?! Music credits from this site used with full permission from the Artists. Royalty free music on this site purchased by Kerry. Please do your part - don't pirate music from artists! Thanks! Note: after viewing different pages, you can click back on the Home Page for original music selection!

A Word of Thanks...xo
Where would we be without family and friends! A deep thank you to my Mum for being my guardian angel! Love out to my family near and far! To the rays of sunlight in my life - Niece Erin and Nephew Tom. My big bro Martin - love you! To all my beautiful Goddesses -thank you for being in my life! To all of you who are in my front row of life - thank you for your unconditional support and love through all of it! Enjoy my new website!